| | | |
| --- | --- | --- |
| | Probability, Potential Theory and Filtrations in honour of Claude Dellacherie 60th anniversary | |
| | May 14-16, 2003 | |
email: tallerpf@dim.uchile.cl
SCHEDULE/HORARIO
Departamento de Ingeniería Matemática
Centro de Modelamiento Matemático, Universidad de Chile
UMR 2071 UCHILE-CNRS
Organizing Committee
Servet Martínez (Universidad de Chile)

Jaime San Martín (Universidad de Chile)
The congress Probability, Potential Theory and Filtration will be held at the Center for Mathematical Modeling at Universidad de Chile, Santiago, Chile (Blanco Encalada 2120, 7th floor). We take this opportunity to celebrate the contribution made by Claude Dellacherie and we look forward to see the lastest developments in the area.

Invited Conferences
Nestor Bertoglio (Pontificia Universidad Católica).
Non standard analysis and probability.

Xavier Bressaud (CMM UCHILE).
Random walks on braid groups.

Enrique Cabaña (Universidad de la República).
Empirical processes and normality tests.

Henri Comman (Universidad de Santiago de Chile).
Criteria for large deviations

Roberto Cominetti (Universidad de Chile).
Convergence to an equilibrium for the simplest public transportation systems.

Claude Dellacherie (Université de Rouen).
Solutions de viscosité et dériveurs

Michel Émery (Université de Strasbourg).
A continuous-time analogue of Vershik's theory of filtrations.

Patricio Felmer (Universidad de Chile).
On the strong maximum principle for quasilinear equation and systems.

Raúl Fierro (Pontificia Universidad Católica de Valparaíso).
Consistency and convergence of approximations for solutions of stochastic differential equations in Hilbert spaces.

Andrew Hart (CMM UCHILE).
Lambda-classification of continuous-time birth death processes.

Thierry Huillet (CNRS Université de Cergy-Pontoise).
Random covering of the circle: the configuration space of the free deposition process.

Alejandro Maass (Universidad de Chile).
Continuous and measurable eigenvalues of linearly recurrent dynamical systems.

Philip Protter (Cornell University).
Liquidity risk and arbitrage pricing theory.

Alejandro Ramírez (Pontificia Universidad Católica).
Transition from quenched to annealed asymptotics for random walks among random traps.

Pierre-Paul Romagnoli (Universidad de Chile).
Entropy pairs and a local topological variational principle.

Jaime San Martín (Universidad de Chile).
Potential theory on infinite trees.

Enrique Tirapegui (Universidad de Chile).
Universality of Lorenz chaos.

M. Soledad Torres (Universidad de Valparaíso).
Reflected BSDE with super-linear quadratic coefficient.
Sponsors
CNRS, FONDAP-CONICYT, ICM: Nucleus Millennium Information and Randomness, Universidad de Chile.
Information
Gladys Cavallone
e-mail:tallerpf@dim.uchile.cl
Departamento de Ingeniería Matemática
Universidad de Chile
Casilla 170, correo 3
Santiago, Chile
Telephone: 56-2-6711530, Fax: 56-2-6883821.


Fotos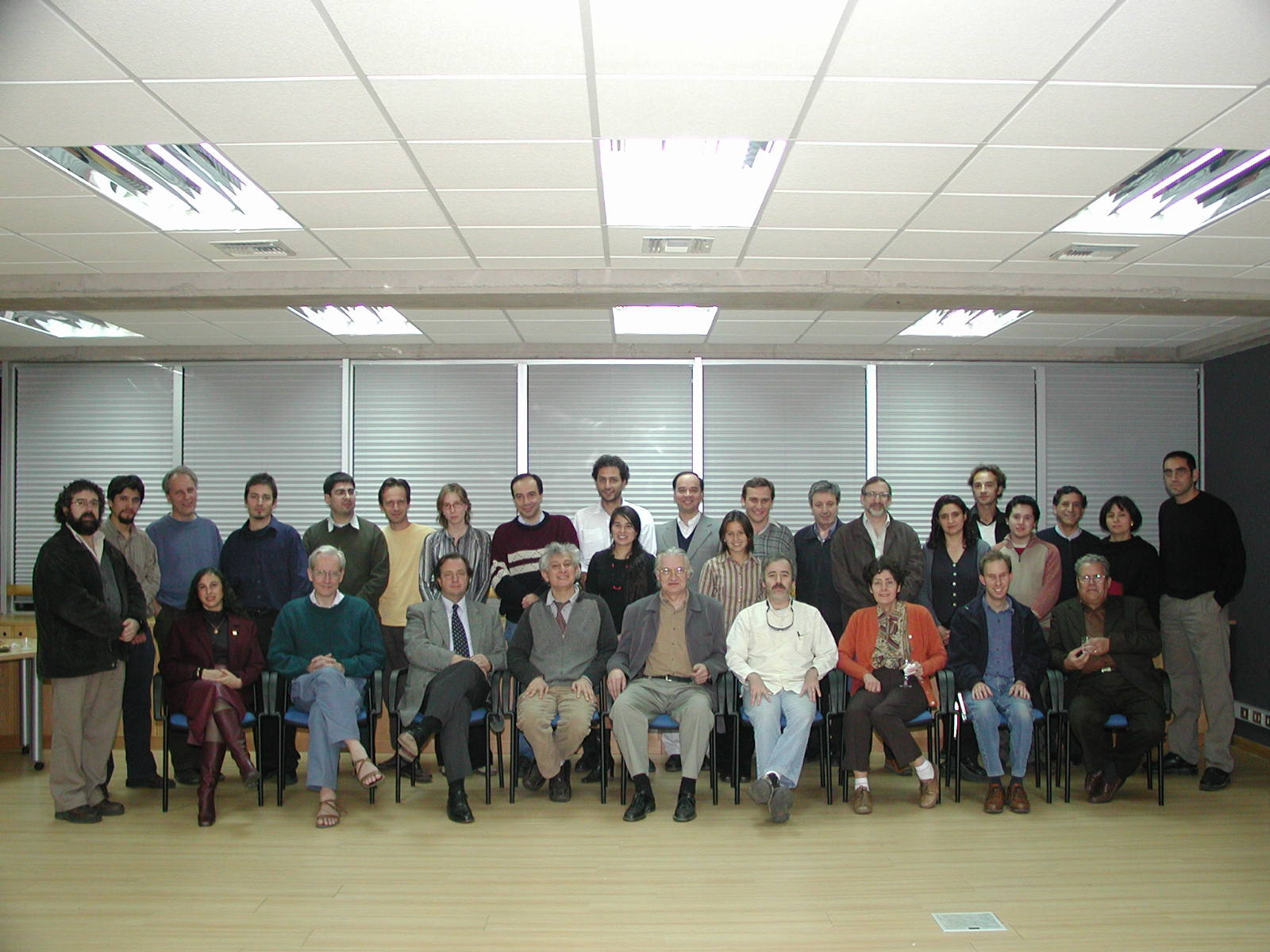 Los Asistentes al Taller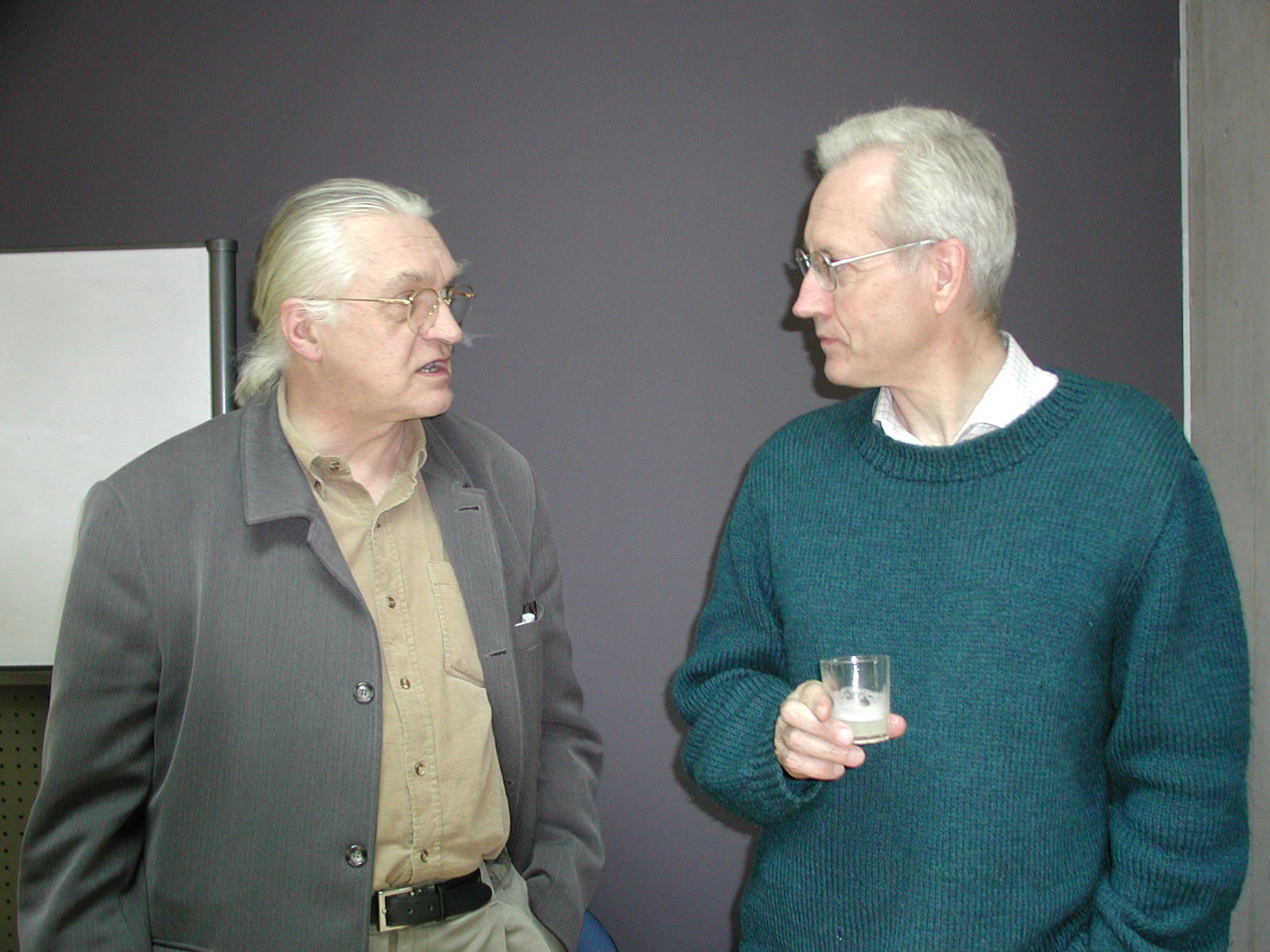 Claude Dellacherie, Académico de la Université de Rouen